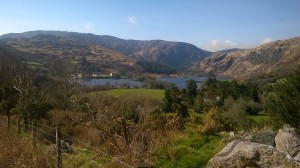 13th October 2018
Difficulty/Climbing (from * to *****)   ****
Organiser: Mike Law
Address: 11, The Crescent, Rockfield, Church Road, Blackrock, Cork T12 N4A8
E-mail: corkaudax@gmail.com
Download Entry Form here: New Entry Form
Entry Fee €5
Optional ACP or Audax Ireland Medal €5
1-day Licence if required €5
Payment Details:
Please include Entry Fee, Medal Fee (Optional) and 1-day Licence Fee, if required.
By PayPal to paypal@audaxireland.org
Or by cheque/PO/post (payable to Audax Ireland) to:
Andreas Voigt
12 Brookville Park
Malahide Road
Artane
Dublin 5
D05 F6T2
If paying by PayPal, please ensure you pay any charges yourself, and the club receives the full entry fee.  Whether by post or PayPal, please make sure to include your name, and which event you are entering with your payment !
Start Point: West End, Ballincollig, Co. Cork
Start Time: 8am
Facilities: Parking and supermarket at the start.
Entry Limit: 30 riders
Entries Open: 03 September 2018
Entries Close: 05 October 2018 (earlier if field limit is reached)
The Pink Elephant 200 route will take in some of the more remote sections of West Cork but retains the coastal run from Clonakilty up past the eponymous "Pink Elephant" Restaurant, before turning North and heading for home.
The route is slightly over the 200km mark (at 209km – just think of it as 5% extra, free) and has over 2500m of climbing. This event is considerably more difficult than the Midleton 200 and riders should be prepared accordingly.
Road surfaces are generally good,though there are some poorer sections – particularly between the 52 and 77km mark. The roads in this section are also quite narrow.
There are very few options for food or water between Ballyvourney (45km) and Kealkill (90km) so riders should take advantage of the control stop in Ballyvourney to top-up.
Given the time of year, and  the fact that there are a number of long climbs, lights will be mandatory.
July 2018: Ongoing flood protection works in the Clonakilty area will entail road closures, particularly on the L4015 from Clonakilty (150.5km) to Ring (153.5 km). It will not be possible to maintain an up-to-date route map to account for these closures for anyone riding the route as a Permanent – it will be up to the rider to detour accordingly.
This event is available as a Permanent.
Please note that a Cycling Ireland / IVCA annual licence will be required to take part in a Permanent. Day licences will not be available. Payment details for a Permanent are as per the event itself – see above

Related Pages