Date: NOT currently scheduled
*** CLOSING DATE for Entries:  ***
Organiser: Ronnie Moore, Ph. 087 6297693
E-Mail: chairmanmao@eircom.net
Start: Whitehall Church, Time: 6.00am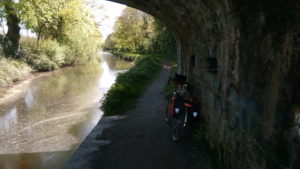 ROUTE:
PRIMARILY RUN ON 2ND and 3RD CLASS ROADS  AND TRACK
PLEASE BE AWARE THAT ABOUT 102K OF THIS EVENT IS OFF ROAD.
Leave Whitehall at 6.00am. Heading for Leixlip via Ballycoolin, Cruiserath and Dunboyne. The first off road section is about 4.5K  along the ROYAL CANAL WAY from Leixlip to Maynooth, it is bumpy in parts. Exit the Royal Canal Way at LOCK 14 heading south for the first control at ROBERTSTOWN at 61k, travelling through STAPLESTOWN, BALLYFINAGH traversing the 2nd off road section at BLACKBURY WAY HOUSE at 54k. Again this surface is fairly bumpy and will give a good rattle in sections. It is 4k long. Leaving control at  Robertstown our next port of call is MONASTEREVIN, 2nd control at 93k. This is the gateway to the long trip down the BARROW WAY from Monasterevin to St Mullins, a distance of 94k. The route to Monasterevin is through ELLISTOWN, THOMASTOWWN X and COWPASTURE X. Head south down the Barrow Way from MONASTEREVIN. The next control is THE LAZY RIVER CAFE in Carlow at 138k. The surface along the Barrow is a bit more forgiving after Carlow. Follow the Barrow Way from Carlow down to St Mullins exiting the towpath at 187k heading east to next control at EMO GARAGE at Ballywilliam at 190k. The route then heads back north  through TEMPILUDIGAN, KILTEALY, FENAGH, GODS ACRE. From GODS ACRE head west off the N80 at THE FIGHTING COCKS towards DUNLECKNEY. From DUNLUCKNEY head north swinging east again through  KELLISTOWN( KELLISTOWN CHURCH is the home of the EYRE TRENCH MEMORIAL), RATHOE, ARDATTIN to the final control at TULLOW distance 283k. The final 120k back home to WHITEHALL  is via BALTINGLASS, GRANGECON, COBALSTOWN, BALLYMORE EUSTACE, KILL, ARDCLOGH, LORDS RD back to LEIXLIP. Up the short sharp climb back to CONFEY the route winds its way north west back towards DUNBOYNE. From DUNBOYNE it is east towards KILBRIDE via DAMASTOWN finishing back at WHITEHALL  at 403K.
Ride with GPS Map: Trench Eyre 400 New Map revised 19th July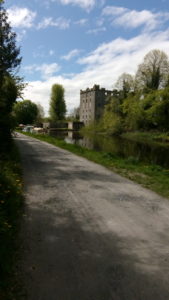 Usual terms:
THIS IS A SELF SUPPORTING EVENT. THERE IS ABSOLUTELY NO BACK UP*****
DONT TURN UP WITHOUT ADEQUATE LIGHTING OR YOUR HELMET YOU CANT RIDE WITHOUT THEM*****
THERE ARE SOME VERY NARROW ROADS ON THE WAY BACK WITH VARYING SURFACE CONDITIONS SO MAKE SURE YOUR LIGHTS ARE GOOD***
MAKE SURE YOU AND YOUR BIKE ARE ADEQUATELY EQUIPPED FOR A 400K TRIP ALONG SUCH A ROUTE.
Entry Fee €6
Optional ACP or Audax Ireland Medal €7
1-day Licence if required €5
Download Entry Form here: New Entry Form
Payment Details:
Please include Entry Fee, Medal Fee (Optional) and 1-day Licence Fee, if required.
By PayPal to paypal@audaxireland.org
Or by cheque/PO/post (payable to Audax Ireland) to Andreas Voigt, 12 Brookville Park, Malahide Road, Artane, Dublin 5, D05 F6T2.
Whether by post or PayPal, please make sure to include your name, and which event you are entering with your payment !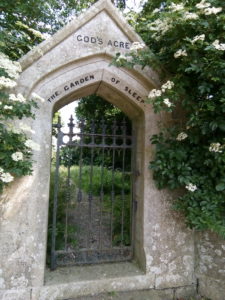 ---