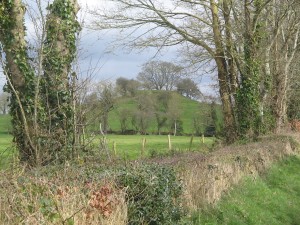 The Ardattin Motte & Bailey
Date: 11th September 2021  – A Leinster event to celebrate the Audax Club Parisien Centenary
Organiser: Paul O'Donoghue
Address: 12 Tinnapark, Kilpedder, Co. Wicklow
Entry Fee: €6 (New Entry Forms) payable to Audax Ireland at paypal@audaxireland.org  and send signed scanned entry form to podluna@gmail.com
Optional ACP or Audax Ireland medals €7 each
Cycling Ireland or IVCA Licence required.  Day Licence available on the day for €5.
Closing Date: 4th September 2021
Start Point: Bray Wheelers Clubhouse, Bray, Co Wicklow. Parking and Showers available.
Start Time: 8am – If there are a large number of starters it will be necessary to stagger start times.
Route Map: Ardattin 200 RwGPS Map 2020
The Ardattin 200 is an easy to navigate route and is relatively flat, given that it takes place primarily in Co. Wicklow. While there are a few long climbs the mountains as such are avoided.
Controls: All controls are manned with food and water available.
Woodenbridge Control (69k) – this will be on the side of the road beyond bridge.
Ardattin (113km) – every year we use the Ardattin Inn for soup, sandwiches & tea/coffee. There is a charge of €6 for this, which will be collected at sign on (Please try to have correct amount).  If you do not want to avail of this option, there will be a controller present to stamp cards and provide water etc.
Glenealy (175km) – the control will be in the Community Centre and food/drink will be provided.
---