Date: NOT currently scheduled
Start: 7am
Difficulty/Climbing (from * to *****)   *
Organiser: Ronnie Moore
Phone: 087 6297693
E-Mail: event200@eircom.net
WHITEHALL CHURCH CARPARK
ENTRY : EVENTMASTER LONG HERON /4 AQUEDUCTS
Entry Link to follow later
CLOSING DATE FOR ENTRIES :
LIMITED TO 15 RIDERS  – Entries will close early if the limit of 15 riders is reached before the closing date.
NO TRIBARS****
THIS ROUTE IS MOSTLY OFF ROAD
The  route travels along the  Royal Canal Way  towards  Mullingar via Leixlip, Maynooth and Kilcock  and back to Dublin along  Grand Canal  Way via Rhode, .Robertstown, Sallins, Hazelhatch, Dunboyne and  back to Whitehall.
Controls
ENFIELD:  48K
RHODE: 110K
ROBERTSTOWN: 143K
WHITEHALL:  201K (final control closes at 20.20)
Participants must provide a timed proof of passage for these controls and return with the brevet card.
Show courtesy to other users on the  RCW and GCW
THIS IS A SELF SUPPORTING EVENT***
Please ensure your bike is equipped for a 200k trip and you carry the necessary spares, food  and clothing that you may need.
 Choose your tyres and wheels carefully. The section beyond Fureys heading for the LONGWOOD ROAD and BOYNE RIVER AQUADUCTS is slightly inclined towards the canal and the adjacent tree roots are exposed. Treacherous territory on hp slick narrow tyres.(especially in the wet).
FACILITIES: NONE, THIS IS A TOTALLY SELF SUPPORTED EVENT !
PLEASE, PLEASE MAKE SURE THAT YOU HAVE A PROPERLY EQUIPPED BIKE, WITH THE NECESSARY SPARE TUBES, PUMP, LIGHTS, TOOLS etc
There is absolutely no cover on the day !
New Map 2018 (map updated 22nd August 2018)
Cycling Ireland Licence required.  One-day Licence available for €10, which will be charged automatically on Eventmaster if you do not have a current CI Annual Licence.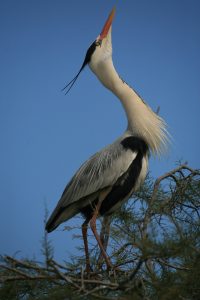 ---