Date: 21st August 2021
For all those who have entered please take note of the following
This is primarily an OFF ROAD route. There is approximately 150k of canal towpath.
This route is not suitable for lightly spoked wheels and light road tyres, you ride these at your own peril
Show  common courtesy to other users of  towpaths.
It is a punishing circuit. Surface varies from good tarmac, to loose gravel to grass to blinding.
The blinding in particular is very hard on tyres. Bring extra spare tubes (and a spare tyre if you can) but definitely spare tubes !
DON'T FALL INTO EITHER CANAL. ESPECIALLY AS YOU PASS UNDER THE MANY BRIDGES. THE TOWPATH NARROWS HERE. SLOW DOWN !
There is signed closures on the ROYAL CANAL WAY from CLONCURRY BRIDGE at about 43k to BALLASPORT BRIDGE at 70k.
The  surface of these sections have largely rendered with stone blinding. This is a very arduous surface and can be treacherous.
ALL of these sections are passable. There is no work carried out on Sats I rode them yesterday. The most difficult section to access is the first section just after CLONCURRY BRIDGE, about 4k from the first control at ENFIELD.
If you want to avoid trying to get around the fence, follow the road right and go left at the next T junction onto R148 to  first control at ENFIELD. It will throw your distances out for your route sheet by 1.5k.  Just pick up the original route from Enfield. The GPS map won't show this particular section.
The next section to be wary of is from KILMORE BRIDGE at 51k to the T junction at 53k onto N4. The towpath is narrow and the tree roots have broken surface. Be careful.
After exiting the ROYAL CANAL WAY at DOWNS BRIDGE there is a left turn onto a track which is about 3k long. Parts of this track have been back filled with a large grade stone filler. It will rattle your insides and everything else. It is ROUBAIX territory.
On THE GRAND CANAL WAY beware the 3 WAY JUNCTION at TICKNEVIN BRIDGE at about 131k. You must yield about 50m from the bridge as road from your left and the towpath merge.
The T junction in Sallins(155k) is a dangerous junction as the traffic coming from your right comes over a humpback bridge and is difficult to see.
After you turn right in Sallins there is an immediate left. You pick up the towpath just past the 2 CHEFS REST, the towpath is very narrow for about 200m.
Watch the sharp descent into LEIXLIP MAIN ST at about 175k.  THERE IS SHARP, SHARP LEFT on the descent. KEEP YOUR SPEED UNDER CONTROL !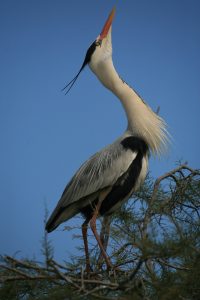 Difficulty/Climbing (from * to *****)   *
Organiser: Ronnie Moore
Phone: 087 6297693
E-Mail: event200@eircom.net
Entry on Eventmaster: EVENTMASTER-Long Heron/4 Aquaducts 200
Closing Date: 14th August 2021

****ABSOLUTELY NO ENTRIES ON THE LINE ! ****
Start: Whitehall Church, Dublin 9
Time: 07.00am
Route Description:
CONT 1: ENFIELD about 48km
CONT 2 : RHODE 110km
CONT 3: ROBERTSTOWN  143km
About 205k long. I have amended the GPS map to avoid the junction in Sallins as it is extremely dangerous – very difficult  to see oncoming traffic from the right. 
At about 83.5 k there is a track parts of which are Roubaix like in so far as it seems to be an access road to an adjacent wooded area. The subsidence has been back filled with large stone fill. You will fairly clatter over it. Keep you eyes open for it.
 Choose your tyres and wheels carefully. The section beyond Fureys heading for the LONGWOOD ROAD and BOYNE RIVER AQUADUCTS is slightly inclined towards the canal and the adjacent tree roots are exposed. Treacherous territory on hp slick narrow tyres.(especially in the wet).
FACILITIES: NONE, THIS IS A TOTALLY SELF SUPPORTED EVENT !
PLEASE, PLEASE MAKE SURE THAT YOU HAVE A PROPERLY EQUIPPED BIKE, WITH THE NECESSARY SPARE TUBES, PUMP, LIGHTS, TOOLS etc
There is absolutely no cover on the day !
New Map 2018 (map updated 22nd August 2018)
Cycling Ireland Licence required
---