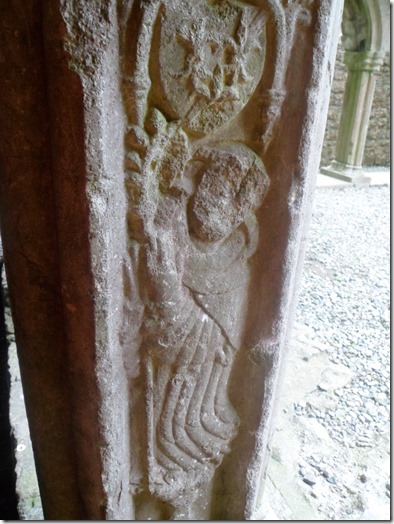 The general bones of the event are on the Audax website.It is important you read them***. Attached is an image of FACELESS MONK. Keep an eye out for him in BECTIVE ABBEY.There are 4 standard controls that will require a timed** proof of passage eg till receipt . There are 4 info controls at SYRNE CHURCH AND CROSS(48.7k),BECTIVE ABBEY(64.5k),MONASTERBOICE (145.3) and OLD MELIFONT (152.8).(The info control at Bective will relate to the position of THE FACELESS MONK within the ruin). Make sure to bring a pen. The simple question will be on the brevet card and this is where you will fill in the answer.
Don't forget your lights.You will not be able to start the event without them (must be good for a 200k on dark,unlit roads)
The usual terms and conditions, high viz and warm clothing. rain gear, money, tool kit .spare tubes and tyres.Helmet is mandatory.
Bear in mind that this a self supporting event.There is no back up
Take care on the route.There are some narrow.badly surfaced roads.Keep an eye out for wet leaves.They are treacherous
The route starts at Whitehall Ch carpark at 7.00AM SHARP on SAT 14 11 15
There is ample parking space.Watch out for the overhead barrier at the entrance.