NOTE CHANGE OF START LOCATION (just around corner) DUE TO PARK CLOSING HOURS.
A record 10 entrants already, so get in quick as entries are closing Monday. I tested most of this myself last Friday/Saturday and Richard did all of it the week before. Although its a pity about the ferry, the new direction is definitely less tricky than last year as the climbing is earlier and in the light.
There is one short section of bad Road in the Sperrins – which will be the first descent this year – but the rest is pretty fine. The next road over to Park is sublime!
Most of the climbing is done by 250km – one new climb on the way into Colerain at about 300km but nothing severe. Once you leave the warmth of the 24hour McDonalds – which Richard confirms is not only open 24hours but offers sleeping facilities – you'll be almost guaranteed a tailwind all the way to Belfast (its pretty rare for the wind not to be Northerly).
Long range forecast is Light cloud, 16 degrees C day, 10 degrees night, winds 10mph E day, 6 mph N night (told you).
With the Millennium Falcon rumoured to be parked on Malin Head there may be some unusual tourists in the area.
Route – ridewithgps.com/routes/13050303/
Start: Opposite Maxol garage, Mallusk Road, Newtownabbey, Belfast. (Garage will not be open at 6. There are 1/2 parking spots opposite and more around).
www.google.co.uk/maps/place/Maxol/@54.6769345,-5.9947224,17z/data=!3m1!4b1!4m5!3m4!1s0x4861a7d5b6484b61:0xfde0b23533d0866b!8m2!3d54.6769345!4d-5.9925337?hl=en
NOTE CHANGE (just around corner) as the Park car park is closed at night. Although we're pretty sure it opens at 6am, I contacted the cancel and they could only say by 7:30 – so probably depends on the park openers route!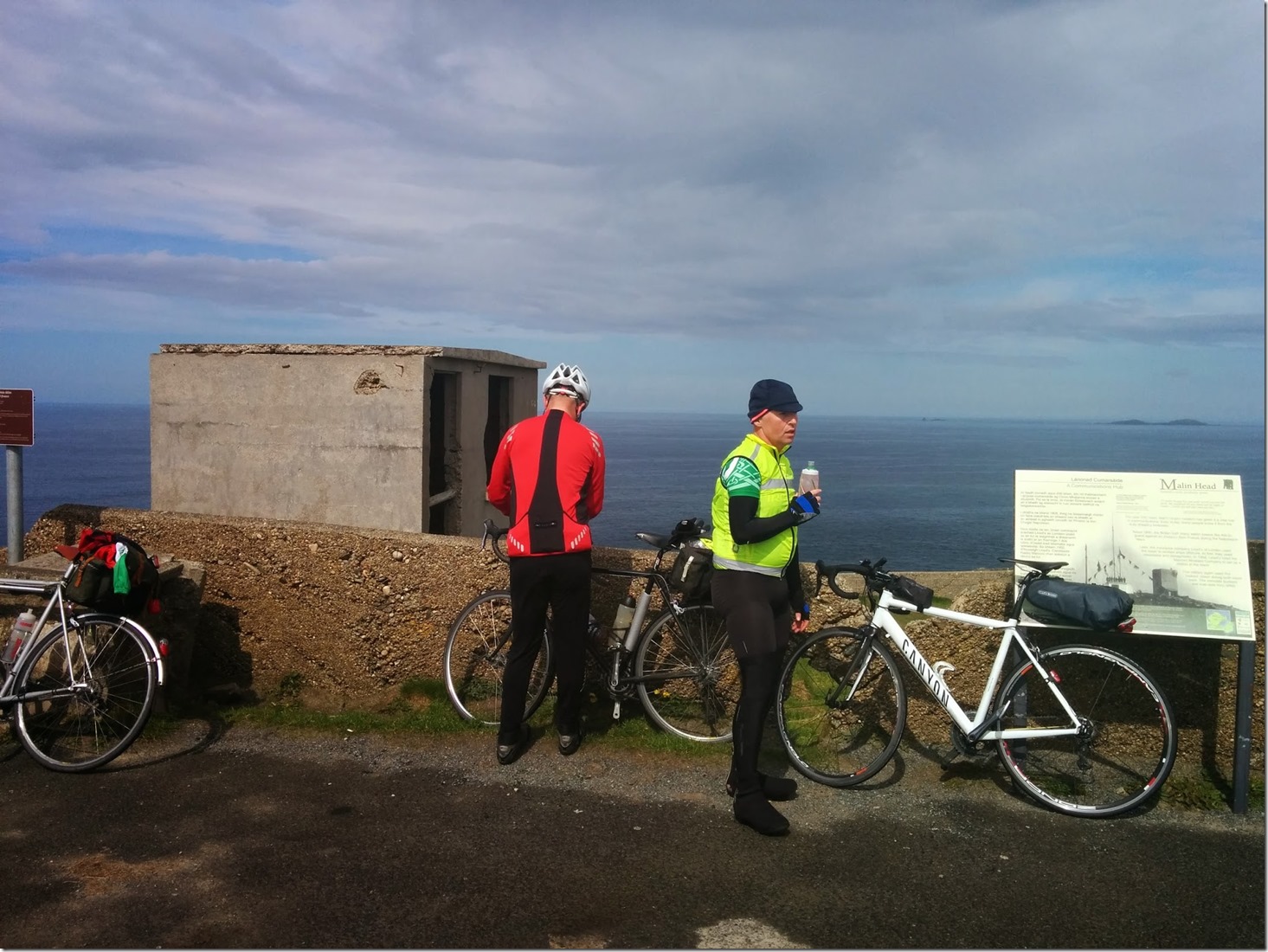 Richard Guthrie texted me this morning having successfully completed the new North to the South route organisers ride. I will be taking his feedback on the route before finalising. I hope to get round myself starting this Friday pm so I'll be doing the bits in the light he did in the dark.
In the "non competitive" spirit I will not be revealing his finish time, but I will say it was quicker than any of last years finishers by some margin.
So hopefully this indicates that the 2016 route is a bit less arduous**.
The new route includes a section of the WAW and crosses the peace bridge – so an ideal opportunity for you budding WAWA riders to practice your sprint finishes.
Looking forward to your entries.
www.audaxireland.org/events-calendar/gazetteer/400km-events/north-to-the-south-400/
Stuart
** Or just confirms Richard is really quick!