Inspiration:
a very important factor in the build up to PBP. It will help build excitement and enthusiasm in the lead up to our big challenge. Now is a good time to read a book or watch a film that you find inspirational and will leave you hungry to get going at the start line. Some books/films that I have found inspiring over the years prior to a big event are:
Miracle in the Andes – Nando Parrada ( a survivor of the Andean plane crash in the early 70's).
Touching the void –Joe Simpson and Simon Yates epic tale of surviving an ill fated climbing trip in Peru.
Films –Gerry Maguire and all the Rocky films
Inspiring Images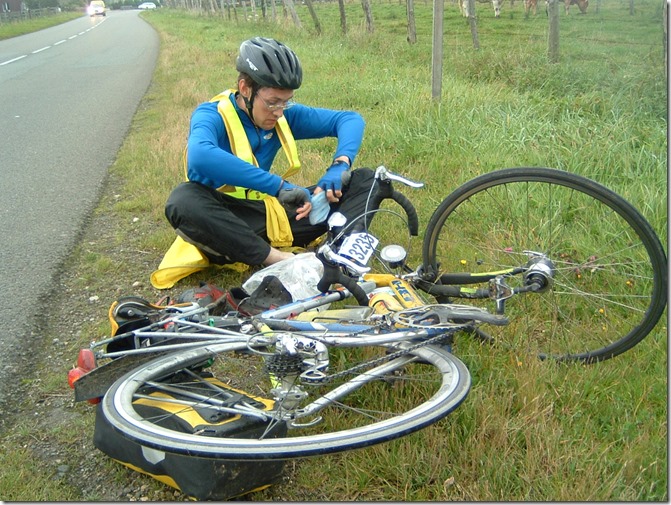 Aidan Brosnan wrings his socks dry for the millionth time at PBP 2007. Aidan was one of several Irish riders who were being chased by the time limit for a large part of a very wet few days in France. We managed to be one of 4 countries that posted a 100% finish rate that year. The full value riders were the true heroes of the event and an inspiration to all.
If :
the if word is out of circulation for the next few weeks.
"If I can get around in 89 hours" has now become "when I get around in 89 hours".