"May all the frost be at the side of the road for you in 2015"
– Unknown philosopher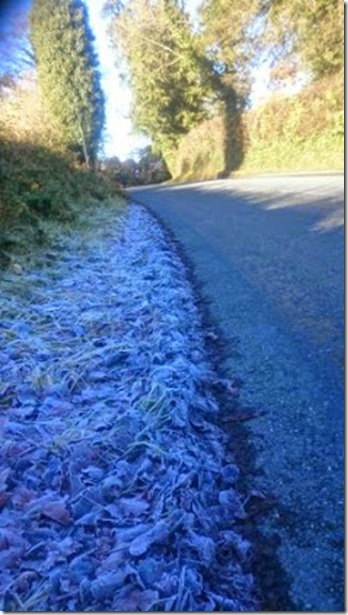 Many thanks to all the organisers and volunteers who helped make 2014 a very successful year for Audax Ireland.Hopefully you got a chance to cycle somewhere that you haven't seen before this year. There will be several new events in 2015 and hopefully something in the calendar for everyone. A special word of thanks to John O'Sullivan who was the prime mover behind the very well received Mille Failte at midsummer.
Happy Christmas to all. See you on the road during the coming year.
Paul O'Donoghue,
(Image courtesy Marc Kilduff on Recce for An Gheimridh).