Left to right Conor Daly, Helen Kerrane, Stuart McLean (eating as usual), and Andreas Voigt all finished the very enjoyable (if a little muddy) GHEIMHRIDH 200 Saturday, and so, having completed approved Brevet rides of at least 200k each month for 12 consecutive months, became Randonneurs Round the Year.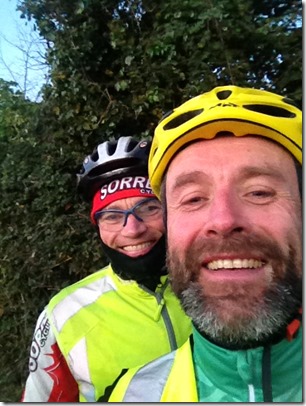 Paul O Donoghue and Noel Moloney also completed their RRTY last Friday by riding the Ardattin 200 as a permanent.
There may be more finishers later in the month as you can also use permanents for this award, so if you cannot make any "Calendar" events, you can keep your run going .
Also, remember the award is for any 12 consecutive months – so any time is a good time to start, continue or finish!