Start 2014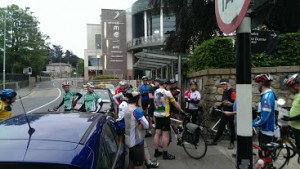 Date: Saturday 18th May 2024
START: 5am
Organiser: Helen Kerrane
E-Mail: helenkerrane@gmail.com
How to Enter – EVENTMASTER ONLY !!
No entries on the day.
Entry Fee: €5 on Eventmaster, plus fees.
Optional ACP or Audax Ireland Medals €7 each
Click below to go to the Eventmaster Online Entry website
Eventmaster: 
Other Details
CI Licence required. A one-day Licence is available for €20.00 if needed. This will be charged automatically by Eventmaster if you do not have a valid Annual Cycling Ireland Licence.
Closing Date for Entries: Tuesday 14th May 2024
Start Location: Stephen Roche Monument, Dundrum Town Centre, Dublin D16 W984 (beside fountains)
Parking: Parking in the area is ok.  There is free Parking on Meadow Grove, very close to the Start.  Arrive early or late, as Shopping Centre workers take the parking spaces during the day.  There is also some free parking at the entrance to Parkvale Estate on Sandyford Road, approx. 1km South of the Start.  There is also a small free car park slightly (200m) further South on Sandyford Road. If you have your bike on the car roof, beware of overhead barriers !
Mandatory: Cycling Ireland Licence, Helmet and good lights.  Hi-Viz during hours of darkness.
Ride with GPS Map:  https://ridewithgps.com/routes/29473122
The REK (Roche-Elliott-Kelly) 400 is one of the most demanding yet rewarding routes in the Audax Ireland calendar.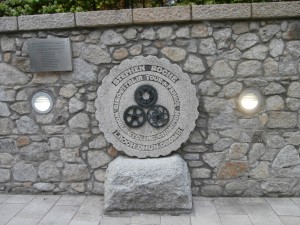 Starting from the Stephen Roche Monument in Dundrum, the route goes through Roundwood, Laragh, and ascends Glenmalure to the Shay Elliott Memorial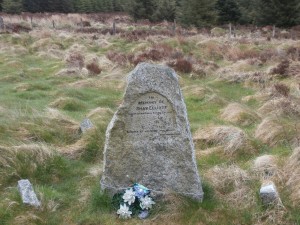 before pushing south through the hills of Wexford and Kilkenny to Sean Kelly Square in Carrick-on-Suir.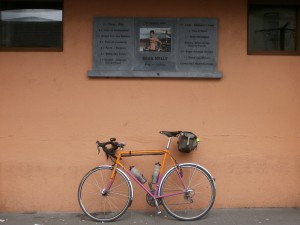 Looping back through the Kilkenny hills, and crossing the outbound route at Kiltealy, you head east through Enniscorthy to Blackwater, and then up the coast road to Arklow, Laragh and the finish.
Recommended Control points are the Centra shop or Texaco Garage in Carnew, the excellent little "Martys Pantry" Café in Sean Kelly Square, Carrick-on-Suir, and the Spar or Blackwater Lodge Hotel in Blackwater.
Although there aren't many big mountains on the route, the constant succession of smaller hills will challenge the majority of randonneurs and in the final 100kms even the minor ascents can be testing for tired legs.
The start time of 5am means that all entrants can expect several hours of cycling in darkness – good lights, warm clothing and reflective gear are essential. However the scenery is more than adequate compensation, taking in the best that Leinster has to offer with fantastic views and quiet roads.
This is a self-supported event so there probably will not be any manned controls, or support vehicle. However, there are plenty of options for refuelling en-route as noted above. Riders arriving in Blackwater after about 11pm may have difficulty finding somewhere to eat, so should be prepared to carry enough food to get them home the last 100kms !
Please read this page for more details on what to expect on a self-supported event.
Pics from 2014, courtesy of Aidan Creaner
Dave Mc & Shay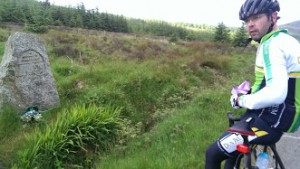 Sean Kelly Plaque, Carrick-on-Suir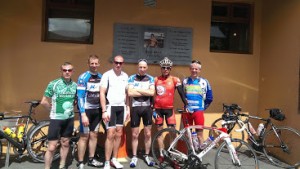 Graiguenamanagh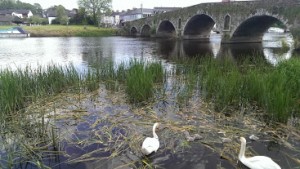 Arrivee, Stephen Roche Monument, Dundrum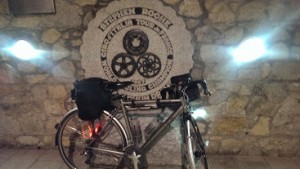 ---