The Pink Elephant 200 will now be held on Saturday, 15th October.
Entries are re-opened until October 10th.
Due to the forecast combination of heavy rain, strong winds and an exposed mountainside route for Saturday morning, I have decided to postpone the event until mid-October. Entries will be re-opened once the date .has been confirmed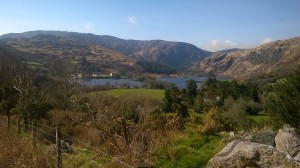 Entries are now being taken for the Pink Elephant 200, to be held on September 24th.
For anyone pursuing a Four Provinces award, this is the last Munster-based even for 2016
The event page can be found here