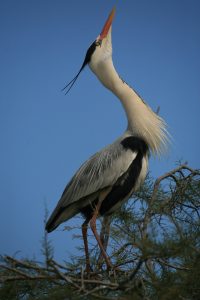 26th August 2017
Difficulty/Climbing (from * to *****)   *
Organiser: Ronnie Moore
Phone: 087 6297693
E-Mail: event200@eircom.net
Address: Ronald Moore, 54 Elm Mount Road, Beaumont, Dublin 9
Entry Fee: €5
Optional ACP or Audax Ireland Medal €5
1-day Licence if required €5
Payment Details:
Please include Entry Fee, Medal Fee (Optional) and 1-day Licence Fee, if required.
By PayPal to paypal@audaxireland.org
Or by cheque/PO/post (payable to Audax Ireland) to
Andreas Voigt
12 Brookville Park
Malahide Road
Artane
Dublin 5
D05 F6T2
If paying by PayPal, please ensure you pay any charges yourself, and the club receives the full entry fee.  Whether by post or PayPal, please make sure to include your name, and which event you are entering with your payment !
Download Standard Entry Form: New Entry Forms
Closing Date: FRIDAY 18th August 2017

****ABSOLUTELY NO ENTRIES ON THE LINE ! ****
Start: Whitehall Church, Dublin 9
Time: 07.00am
Route Description:
CONT 1: ENFIELD about 48km
CONT 2 : RHODE 110km
CONT 3: ROBERTSTOWN  143km
About 205k long. I have amended the GPS map to avoid the junction in Sallins as it is extremely dangerous – very difficult  to see oncoming traffic from the right. 
At about 83.5 k there is a track parts of which are Roubaix like in so far as it seems to be an access road to an adjacent wooded area. The subsidence has been back filled with large stone fill. You will fairly clatter over it. Keep you eyes open for it.
 Choose your tyres and wheels carefully. The section beyond Fureys heading for the LONGWOOD ROAD and BOYNE RIVER AQUADUCTS is slightly inclined towards the canal and the adjacent tree roots are exposed. Treacherous territory on hp slick narrow tyres.(especially in the wet).
FACILITIES: NONE, THIS IS A TOTALLY SELF SUPPORTED EVENT !
PLEASE, PLEASE MAKE SURE THAT YOU HAVE A PROPERLY EQUIPPED BIKE, WITH THE NECESSARY SPARE TUBES, PUMP, LIGHTS, TOOLS etc
There is absolutely no cover on the day !
https://ridewithgps.com/routes/15841460 (map updated 17th August)
Cycling Ireland Licence required
Related Pages