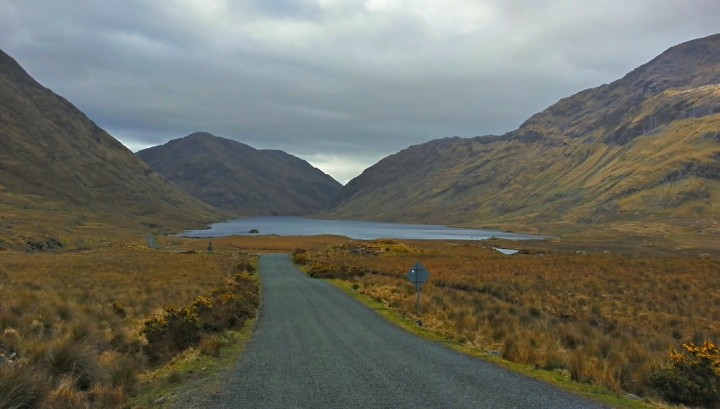 Date: Saturday 3rd May 2014
The Quiet Man is a relatively easy 300km featuring the best scenery in the West of Ireland.
Organiser
Contact details: Pat Doocey, Graigs Lane, Dunmoe, Navan, Co Meath
Phone: 086 8327785
Route
Starting and finishing in Westport between Croagh Patrick and Clew Bay, the route takes in such delights as the Delphi Valley, Killary Harbour (where dolphins were spotted on the 2012 event), north Connemara, before travelling through the contrasting landscape of the "Plains of Mayo" and on to the north coast.
On the way home, you'll take in Ballycroy National Park, as well as countless lakes, mountains and salmon filled rivers. With a bit of luck you'll see the sun set behind Achill or Clew Bay, before returning in time for a meal and a pint in one of Westport's charming pubs.
How to Enter
Entries have now closed.
Other Details
CI license required. A one-day CI license available at start for €2.00 if required.
Start Point: The Octagon, Westport, Co Mayo.
Start Time: 6:00am
Facilities
This will be a self-supported event, which means that there are unlikely to be any manned controls, and definitely no support vehicle. However, there are plenty of options for refuelling en route. Please read this page for more details on what to expect on a self-supported event.
Lights are mandatory for this event, and for all Audax Ireland events over 200km.
Accommodation in Westport
http://destinationwestport.com/places-to-stay/
http://www.discoverireland.ie/Places-To-Go/Westport
Related Pages